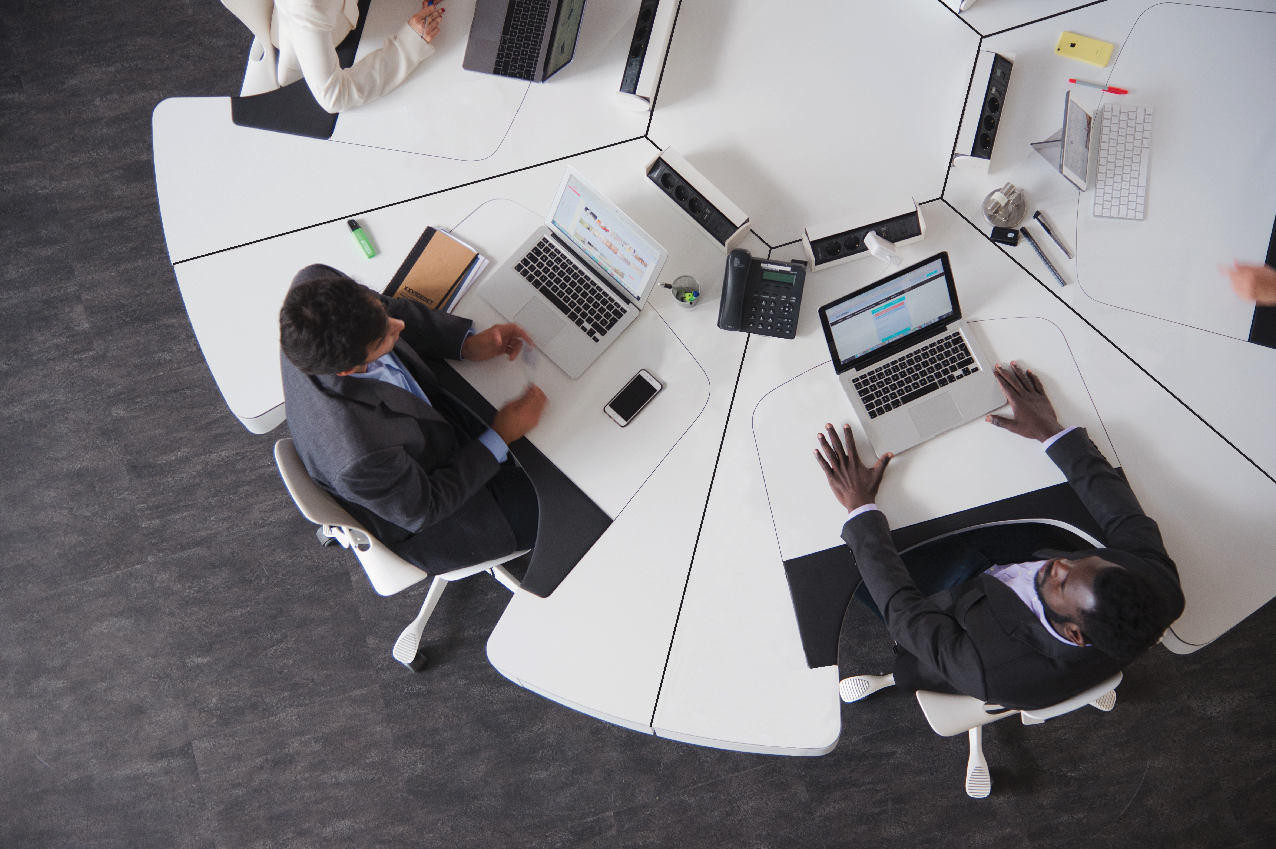 We have designed the Ergon Desk for enhancing collaboration at the workspace
Collaboration is a source of innovation

Proximity
70% of our communication is non verbal. Eye contact and proximity are key for guaranteeing efficient team work, which is only possible in short distances.
Agile meetings
Team work has changed, in actual continuous collaborative dynamics, colleagues require access to interaction in quick meetings at the workplace.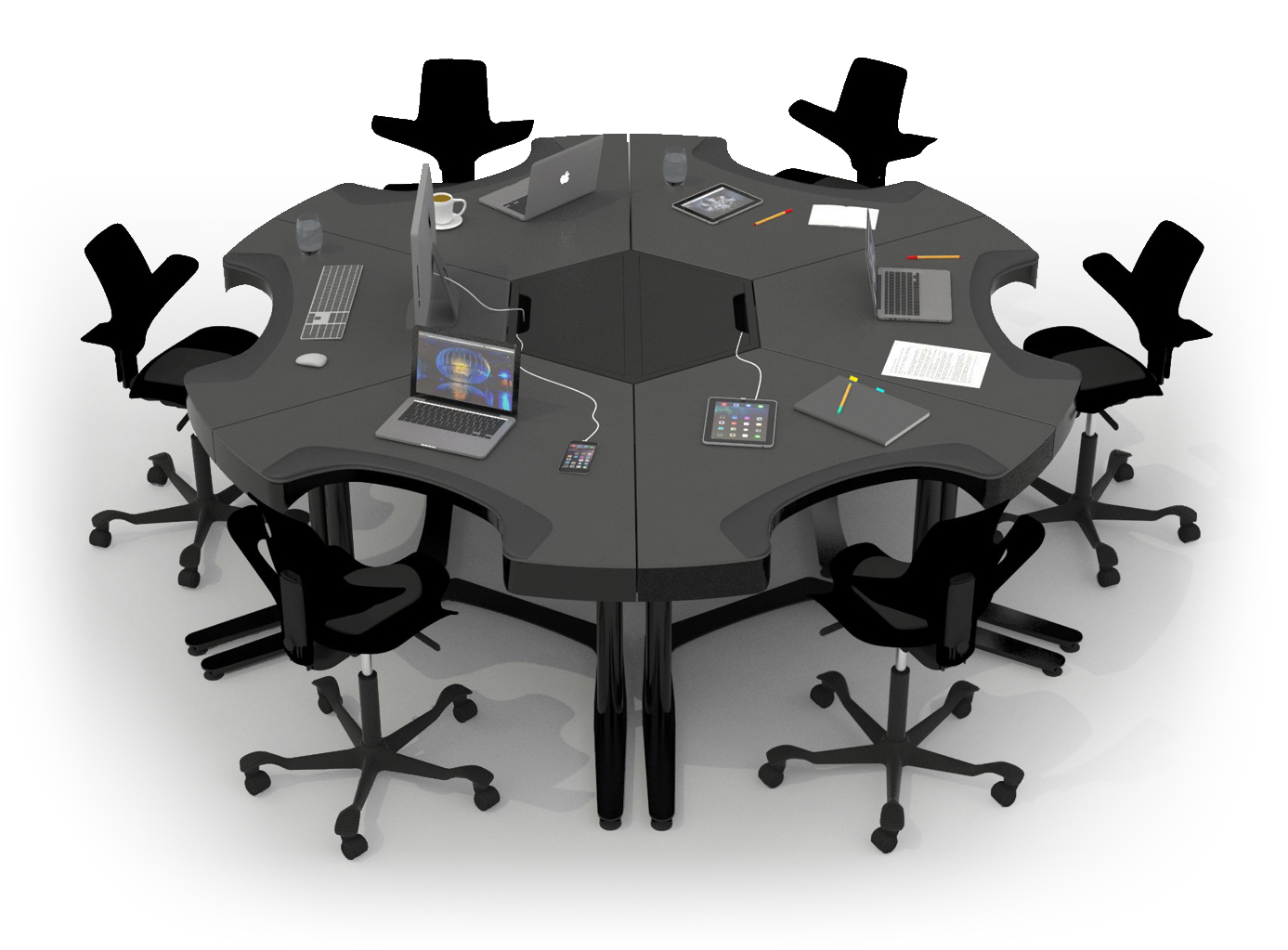 ORIGINAL
The compact desk six-pack for team work in short projects format and high intensity of agile team meetings.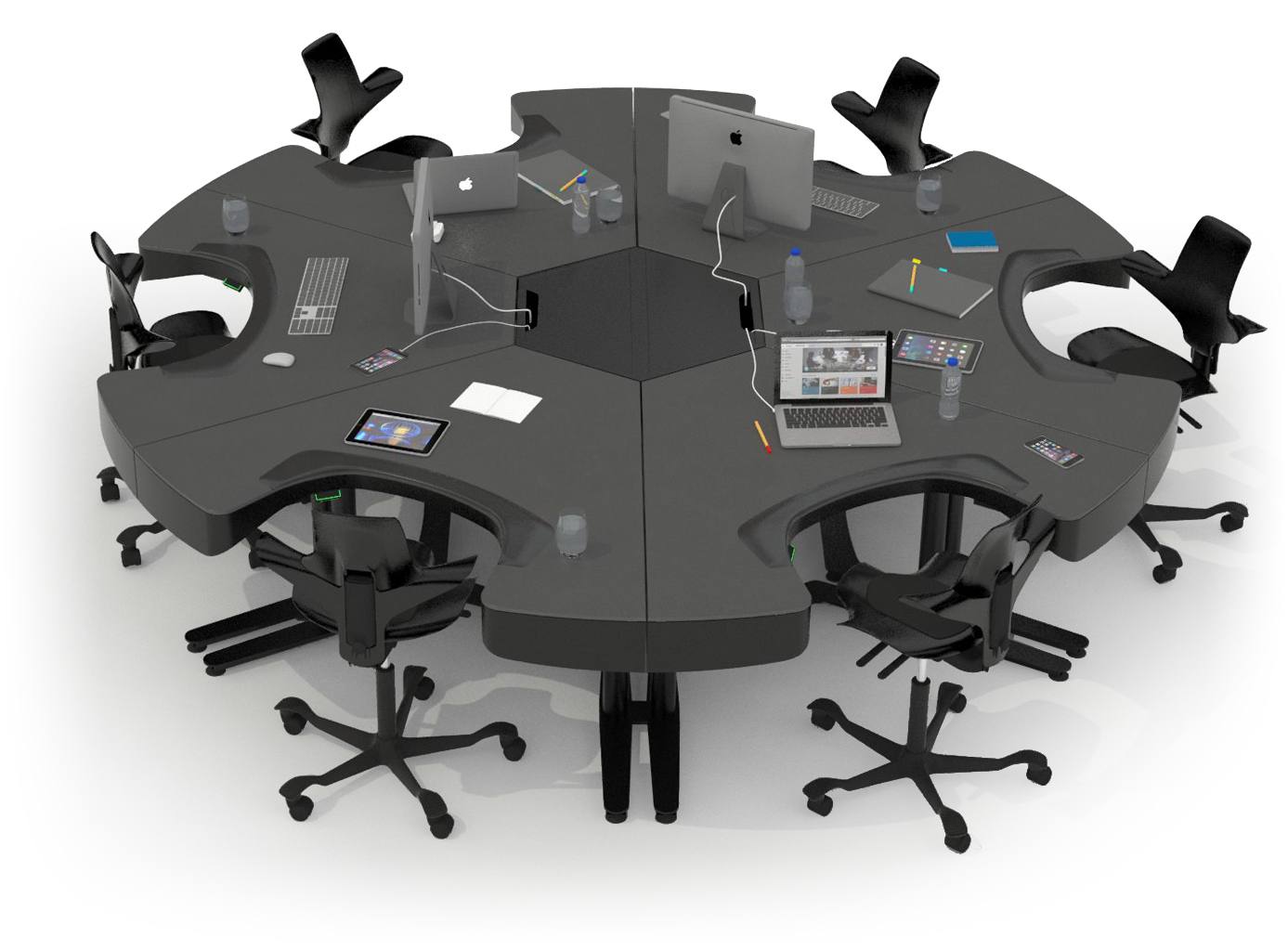 VISIONARE
The six-pack for group projects with plenty of space for interaction among several colleagues in pairs or threes.